Discussion Starter
·
#1
·
hi all,
on my 2015 (ABS) w/ 2k miles, noticed yesterday a binding when turning full right lock. does not do it every time. and the bind is so small (probably a 1/16th of an inch) but you can tell the difference between the hard metal turn stop and the soft something-in-the-way stop.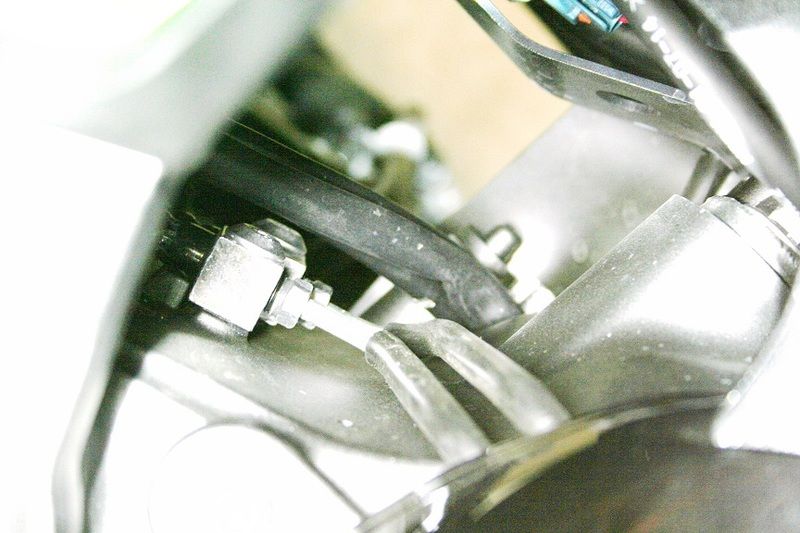 this is the view looking down the right front of the fuel tank. (i increased the contrast to view easier) as you can see there are block connectors for the brakes, and the 2 throttle cables and 1 wiring loom appear to be the issue. i've referred to the service manual and i believe i have everything necessary (keepers/ routing) in place. i've not messed with the bike besides oil & filter.
there is also a crimp/ break in the sheath on one of the throttle cables (also viewable in the photo). it's my opinion the cable should be replaced since any break in the protective covering will allow dirt to foul the linkage. right now i can't see how this cut could have been caused by the slight binding. but it is too much of a coincidence.
anyone else with these issues, or aware of a routing concern?
tia,
parker