Discussion Starter
•
#1
•
As soon as I purchased my 2020 Ninja 1000SX, I began the search for the best crash protection available for the bike.
I came upon the R-Gaza crash bars and knew that they would be the perfect balance of protection and looks.
Their website listed a set for the 2017-2019 Ninja, but I couldn't tell much of a difference in that bike and my 2020.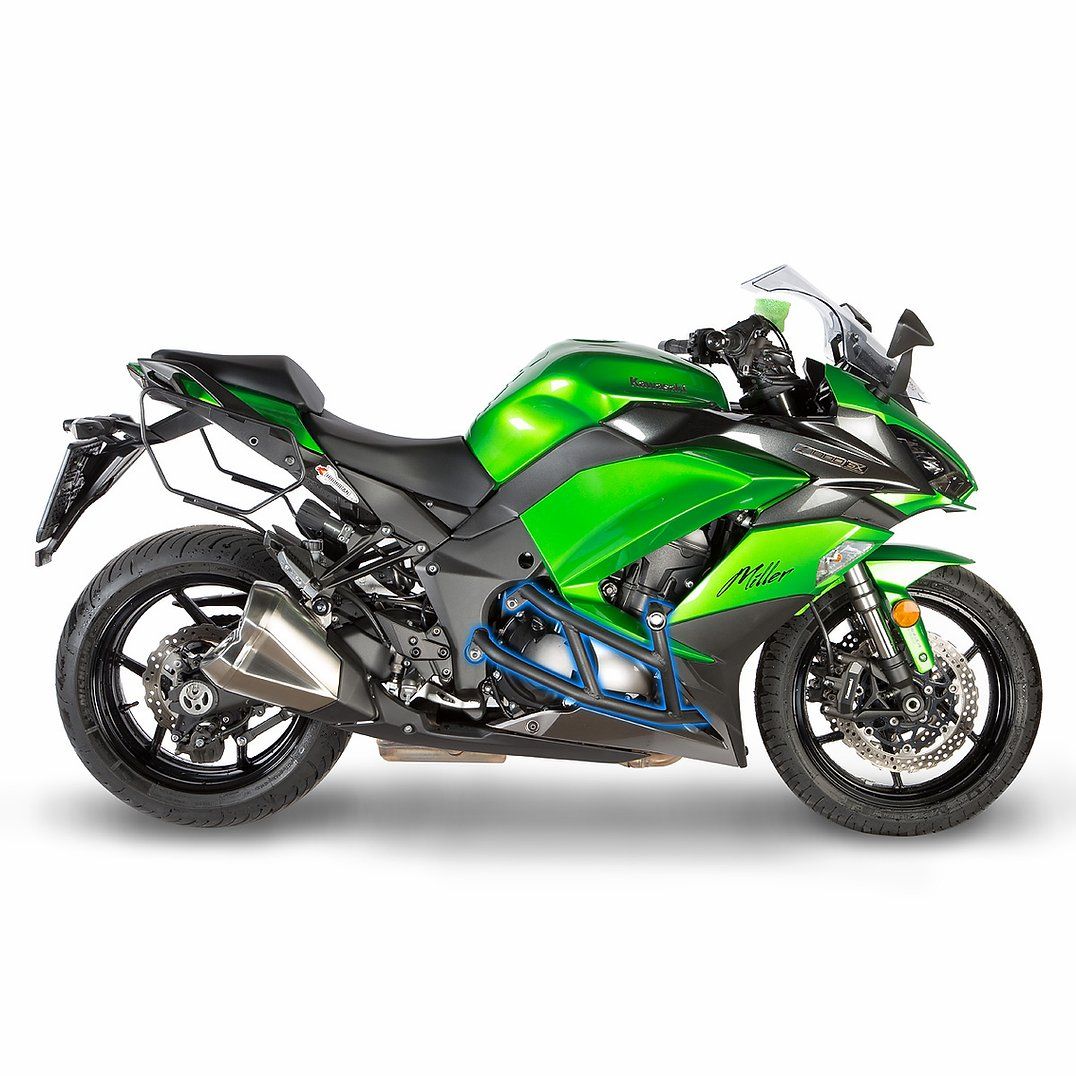 I placed the order and I had them in hand within 2 weeks.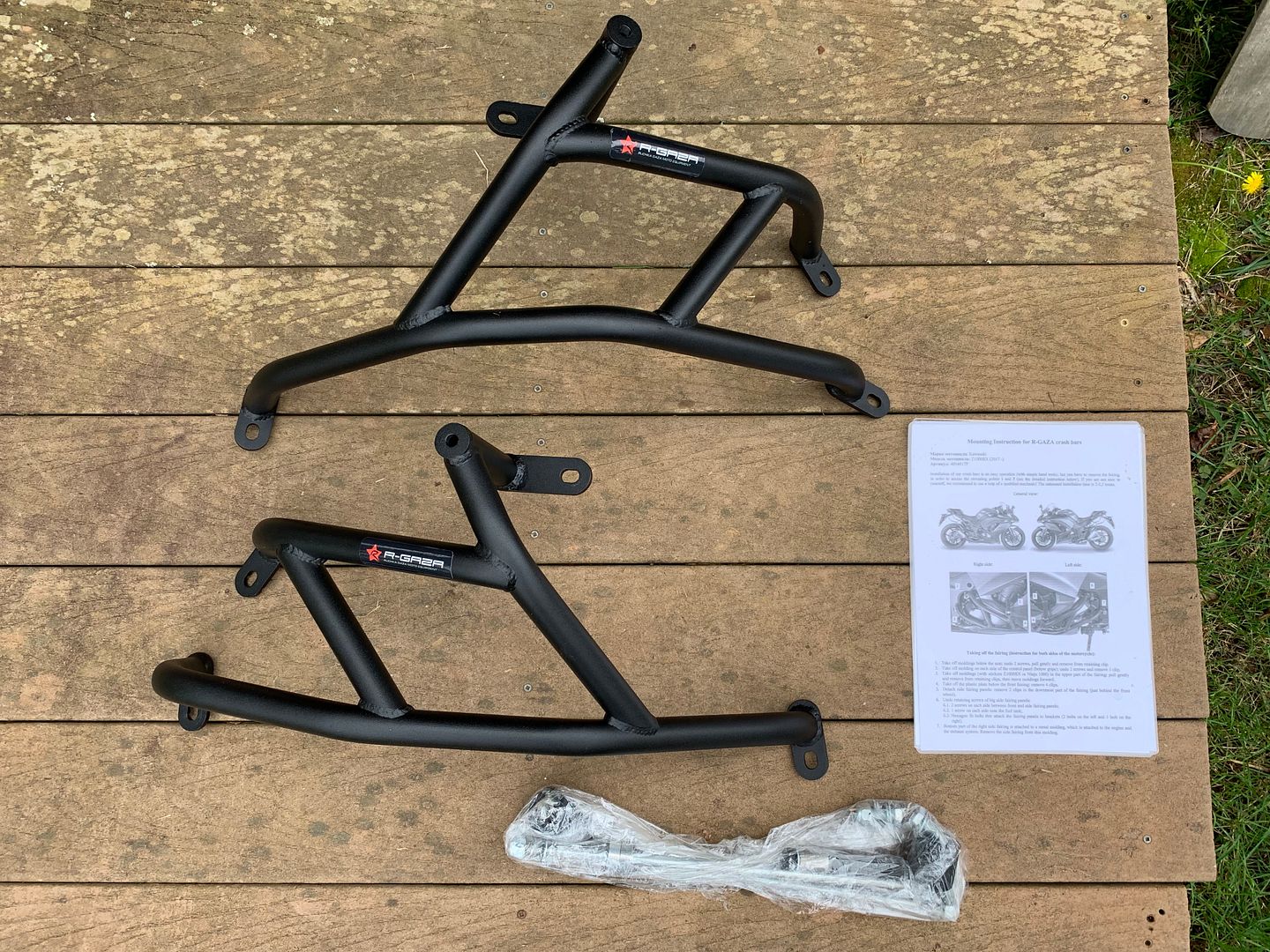 I immediately set to installing them, which began with removing the fairings(which is a *****, if you don't do it right...)
I did find pretty quickly that I was going to have a fitment issue on the front.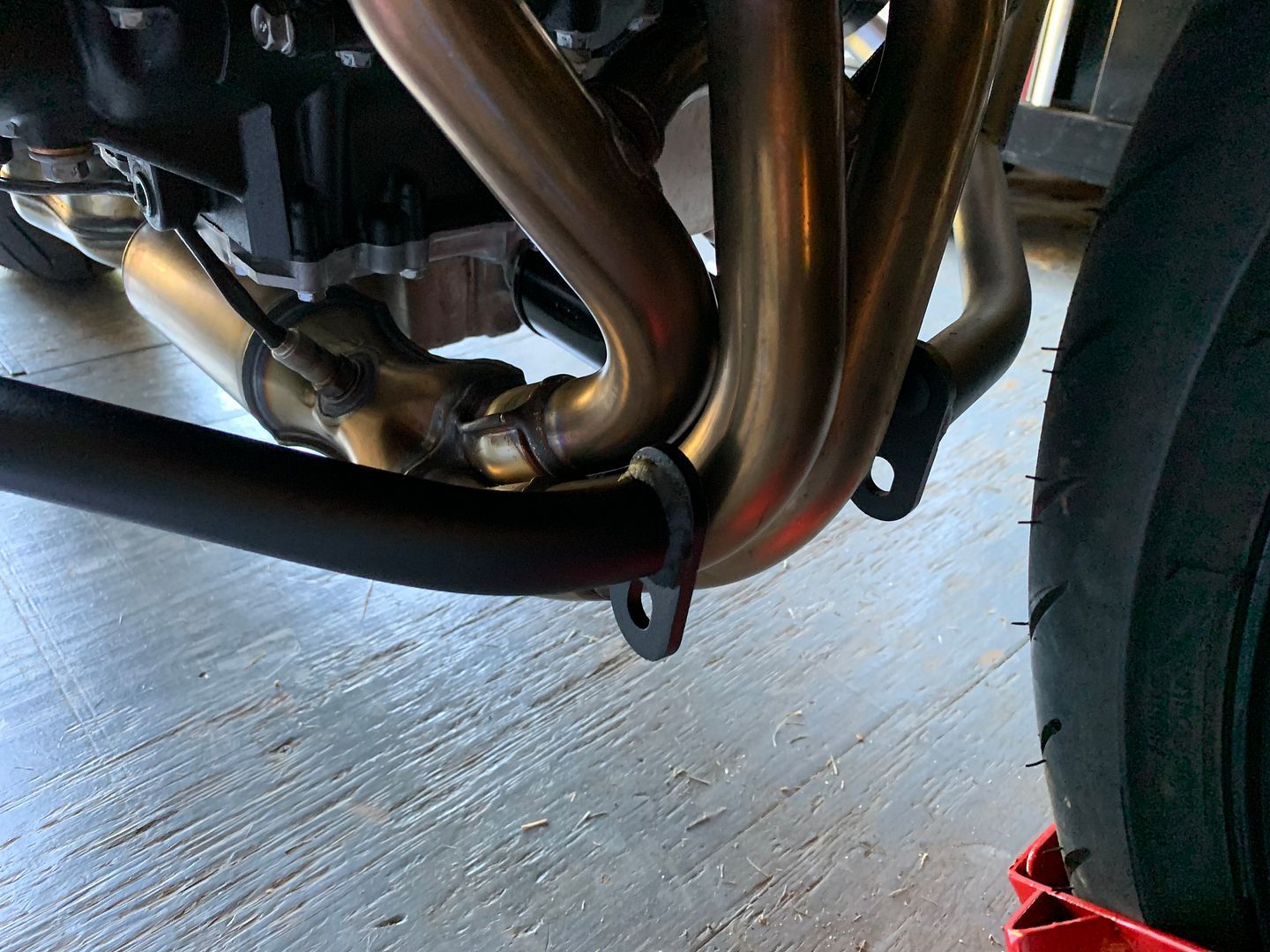 I assume the exhaust system was completely new, since the '20 has the single side exhaust vs the dual on the previous models.
Needless to say, I was pretty bummed about it and emailed the company to find out what I could do about it. It took them a couple of days, but finally responded and said that, if I wanted, I could cut off the mounting point that connects the two bars together and use it like that. That is, until they are able to get a '20 in the shop and redesign the crash bars to fit it. They did say that they would send me a free pair once they have designed them. All I have to do is cover shipping.
I cut off the bars as far back as possible, without compromising the welds.
The bars did fit the mounting points, but they were still hitting on the lower portion of the fairing.
I didn't like the way it looked or the way it pressed on the fairings. I decided that if I were to add some spacers, then everything would fit, without rubbing or pushing on the fairings.
I have cut 2 new threaded rods for the rear mounting points and have ordered longer bolts from Fastenel for the front mounting points. I will add the updated pictures, once I have everything fitted back together.
In the meantime, I currently have them mounted without the fairings for a couple of track days I have coming up this weekend.
The bars are very strong and I feel confident that if I do happen to go down, the 3 points of contact I have, will be more than sufficient to protect the bike.