I don't know if you use eBay but I picked up mine last year there. A quick check shows up:
We understand that such delays can be very inconvenient when they occur, but we do not have any influence over such situations.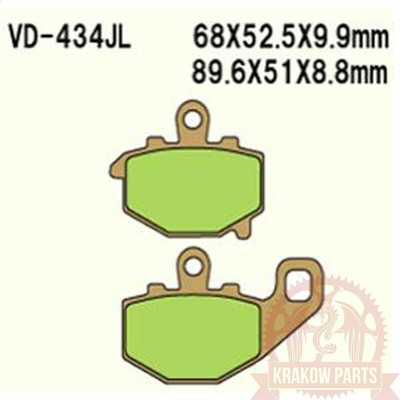 Pad consists of 50-60% copper combined with carbon, ceramic, tin and abrasives. Iron backing plate is plated with copper to make it a stronger bond with the pad friction material. Excellent initial brake pad bite.
Vesrah only lists up to 2019 but I don't think the pads changed with the 2020 model.